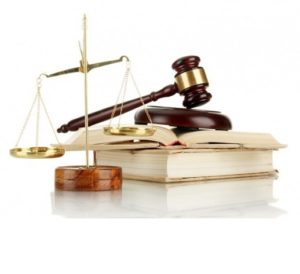 GST REGISTRATION

PROPRIETOR -1999/-
PARTNERSHIP FIRM-2999/-
PRIVATE LIMITED COMPANY-3999/-
L.P -3999/-

GST RETURNS
PLANNING & ADVISORY
AUDITS
INCORPORATION OF COMPANY RS.9999/-
IMPORT EXPORT CODE -5999/-
SHOP ACT REGISTRATION: 6499/-
ESI & PF REGISTRATION (ESI-9999/- & PF-9999/-)
LLP REGISTRATION-8999/-
TAN REGISTRATION-1499/-
PLANNING AND ADVISORY:

We offer tax planning for optimising the overall tax burden, reviewing business transactions and assisting with contract structuring, risk analysis and mitigation strategy viz. EPC contracts, change in ownership / shareholding pattern, secondment arrangements etc.

RETURNS:

We provide the services to corporate, Non-corporate & Individual assesses for computation of income tax as per the provisions of income tax act, 1961 and filing of returns and TDS returns within the Due date as per the provisions.

Income tax Returns: (Sub Heads)

Salaried Class
Other Than Salaried

Salaried Class:

Get Your ITR filed Just on One Click,
Don't need to take leave from office for get your ITR filed,
Only Uploading Basic Documents and Submitting Information is enough
In short, online service for ITR and No matter how far you are.
Consultancy regarding Financial Planning & Investment is free of cost.

Conditions:

Client should have only Income from Salary and there may be Interest Income from saving bank account,
Client should provide Form 16, if Form 16 not available then provide proof of receipt of salary,
Client holding Income other than Point 1 can also get their ITR filed on the basis of Non Salaried class feature,
For any Consultancy submit your Query.

Documents Need to be Uploaded:

Copy of PAN Card
Copy of Form 16,
First Page of Bank Passbook or Bank Statement Showing Bank Account No.
Investment Details e.g. LIP, NSC, Medi-claim, House Rent Receipt, Provident Fund, Tuition Fees of Children etc.

Information Required:

Aadhar No., If Have,
Mobile No.
Email Id,

In Salaried Class Provide Feature to Submit, Name, Mobile No., Email Id, Message/ Query, Documents to Upload feature.

Other than Salaried Class:

 In Other Than Salaried Class, Provide Feature to Submit, Name, Mobile No., Email Id, Message/ Query.

TAX AUDITS: 

Auditing the financial statements of an eligible entity in accordance with the provisions of the Income tax laws of India & other relevant laws and providing disclosures through specified formats.

CAPITAL GAIN TAX:

Any change in circumstances that necessitates the disposal of assets can cause exposure to Capital Gain. However, proper planning can greatly reduce this tax liability.

COMPLIANCE AND LITIGATION MATTERS:

Prevention is better than cure. We understand the law and focus on preparatory compliance through Extensive documentation. Not only have we helped clients reduce litigation, we have also gained respect among the authorities. We have represented clients' complex and challenging cases and have ensured our best services through all stages of proceedings. We diligently prepare for each case. Our advice comes from decades of combined experience and expertise and therefore each matter is handled with absolute care and attention is given to minute details. Our clients have always been well defended before the judiciary owing to our extremely enabled staff.
BUSINESS ADVISORY:

We assist our clients in various across-the-board negotiations with the proposed business partner to arrive at a mutually beneficial agreement as also finalization of the joint venture/other arrangement. Besides managing the business negotiations, we oversee all the restructuring arrangements- mergers, demergers, amalgamations.
MANAGEMENT CONSULTANCY:

AMRG's management consultancy services are now combined to help enable a 360° view of challenges faced by our clients, which helps in achieving sustainable efficiency improvement on operations. The AMRG approach is structured, as well as quick to assist clients in various phases of their life cycle. Our credentials across industry sectors echo our success in understanding the business context.
RISK CONSULTANCY:

We undertake studies to identify the possible risks (operational, financial, regulatory etc.) associated with specific business ventures / arrangements analyse the likelihood and consequences of occurrence and suggest a suitable risk mitigation plan.
STATUTORY AUDIT:

The statutory audit assurance services offered by us are efficiently carried out by our team of qualified and experienced financial experts. The respective finance audit is conducted as per legalized norms and regulations. Our services in this range help our clients in finding out accurate and fair view of financial statements of the organization.
TAX AUDIT:

Auditing the financial statements of an eligible entity in accordance with the provisions of the Income tax laws of India & other relevant laws and providing disclosures through specified formats.
IND-AS:

Indian entity of foreign corporate and medium and large Indian corporate require reporting as per New Indian Accounting Standards (Ind - AS). We carry out extensive reviews and advisory to ensure that the requirements under Indian Accounting Standards are met and provide support through healthy impact analysis mechanism.
INTERNAL AUDIT:

Internal audit services target pinpointing areas of improvement for business houses. We are committed to abide by the defined statutory rules and regulations of internal audit and agreed memorandum of understanding. Our diligent audit team comprises of expert consultants and auditors who advise our clients in everyday transactions that include division of authority over key control areas and compliance with operating policy and guidelines.
OTHER AUDITS:

SYSTEM AUDIT
CONCURENT AUDIT
STOCK AUDIT
FORENSIC AUDIT
PREPATION OF FINANCIAL STATEMENTS:

The books of accounts are prepared as per the Indian accounting standards and can also made as per specific business requirements of the clients. We apply a significant amount of our time to learn client business, to understand how precisely we can be of aid to them.
REVIEW OF ACCOUNTING SYSTEMS:

During the review of accounting systems and internal controls we ascertain that the financial controls are effective. We also ensure that financial statements reliable & compliant with the effective laws and to check whether company assets are adequately protected against fraud.
OUTSOURCED ACCOUNTING SERVICES:

Outsourcing Accounting Function has proven to be a very productive strategy for businesses all around the world. In India, with our expert Accounting Outsourcing Solutions, we are there serving several industries to face the intense finance and accounting challenges. We have a huge experience in providing Accounting Bookkeeping Services, which is directly evident in the quality we deliver.
CORPORATE PLANNING AND RESTRUCTURING:

We assist the companies in planning and handling corporate restructuring assignments, involving valuation of companies under restructuring, merger, demerger and divestment.
FORMATION OF COMPANY:

With the help of our excellent team of Corporate Legal advisors we help our clients in incorporation of Private/Public Company including Section 8 Company (non-profit making company) and also assist in incorporation of Limited Liability Partnership & conversion of partnership firm/existing Private limited/closely held limited company into LLP.
COMPLIANCES ASSOCIATED WITH SEBI,RBI,NBFC AND ROC MATTERS:

We guide our clients in preparation and filing of routine documents with ROC/Regional Director/Ministry of corporate affairs and public documents to be filed with ROC. We also assist the clients in preparation of Annual return, Directors' Report, Notice of meetings, Preparation and maintenance of minutes. We further assist in compliances associated with SEBI, RBI and NBFC Regulations. The Indian stock market is regulated in accordance with SEBI regulations hence we assist our clients for the same.
For detailed Terms and Conditions of Financial & Legal Services, click here